Larry Downes: "Finding Your Company's Second Act" (Harvard Business Review)
Posted in Announcements News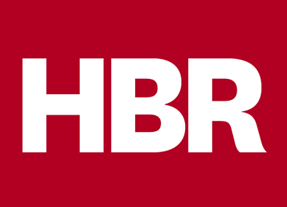 In July 2016 a pandemic broke out. Tiny monsters known as Pokémon suddenly appeared all over the world, threatening to use their fantastic powers to do battle in parks, on city blocks, and in homes. Fortunately, a dedicated volunteer force quickly arose to subdue them, using little-known technology embedded in smartphones to capture and domesticate the creatures.
Pokémon Go was the first big success in what will most likely be a potent run of new multiplayer smartphone games that use augmented-reality technology, which overlays digital images on real-world environments. It was also what we have described as a "big-bang disrupter," a new product that reigns largely uncontested for a period of success that is often shorter than one would expect from traditional market dominators. (See "Big-Bang Disruption," HBR, March 2013.)
In the case of Pokémon Go, that period was only a few months. In its first week 7.5 million players downloaded the game. At its peak, just one week later, 28.5 million played for an average of 1.25 hours a day. But 10 weeks later the game had largely run its course. Pokémon Go lost 15 million players in just a month.
By the end of the summer the beasts were gone, along with about $6.7 billion in value for Nintendo, which co-owns the characters that were licensed to Niantic, the developer. Imagining that the $35 million of revenue from players in the first month would continue, investors added $23 billion to Nintendo's market capitalization, which fell back to earth by August.
Pokémon Go is hardly the only phenomenon that simply ended. Big-bang disrupters such as Fitbit, GoPro, Zenefits, and TiVo scaled up incredibly quickly and then cooled off almost as fast. That's because they weren't ready with their next innovation. Companies in that situation may be caught not only with nothing to recapture shrinking revenue but also with their resources committed to a now-faded product. Rapid and total collapse is often the result.