For Students
MBA Lunch and Learn
The Georgetown Center for Business and Public Policy Center brings great speakers to campus to discuss interesting and relevant issues at the intersection of business and public life. The Lunch & Learn events are exclusively for our students to gain additional insights and perspectives outside the classroom. And of course, lunch is provided! Check here for speaker announcements and dates.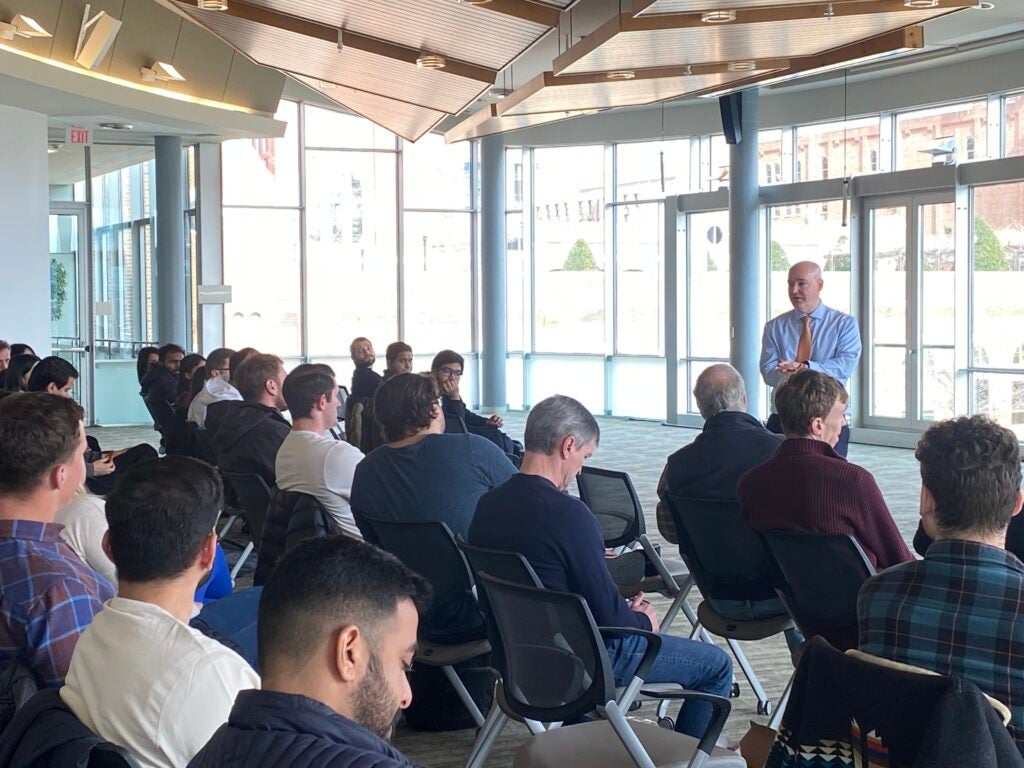 The MBA Certificate in Nonmarket Strategy and Business and Public Policy Elective Courses
The MBA Certificate in Nonmarket Strategy promotes a deeper understanding of the ways in which business success and principled leadership are shaped by regulatory, legal, political, cultural, and social forces beyond the market and the critical relationships and interactions among firms, government, and the public. Certificate study connects the strengths of the Georgetown McDonough faculty and the MBA curriculum to the rich resources of Washington, D.C.
The certificate offers Georgetown McDonough students unparalleled opportunities for sustained attention to and structured engagement at the intersection of business, economics, and public policy in Washington, D.C., while broadening and reinforcing an understanding of the theory and practice of nonmarket strategy in the classroom. The certificate program elective coursework reinforces and extends the MBA core curriculum. Students develop a sophisticated appreciation and respect for the dynamics and complexity of the nonmarket environment.
Certificate-achieving graduates will be poised for extraordinary business leadership and service whether through managerial and leadership positions in public and private firms, consulting, board membership, or other specialized roles. The certificate program is open to enrolled MBA students only.
Learn more about the Certificate in Nonmarket Strategy.