About the Center
Generating Ideas, Convening Leaders, Shaping Policy
---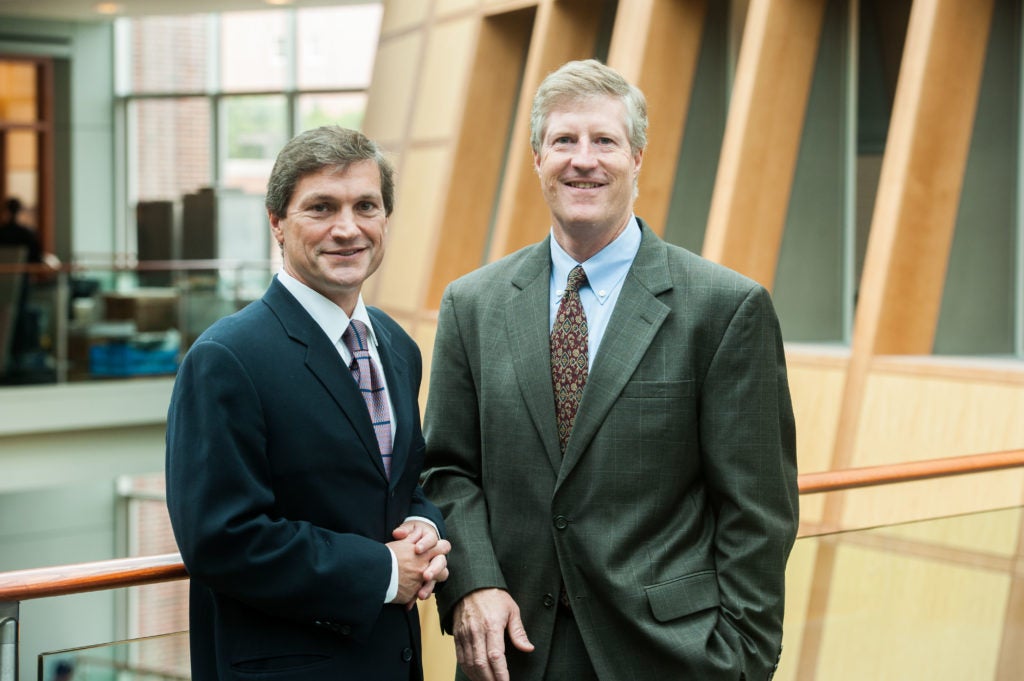 OUR EXPERTISE
In this context, individuals' research interests include: antitrust and competition, developing economies, energy policy, environmental policy, fiscal and monetary policy, globalization, industrial organization and public policy, intellectual property, Internet policy, international trade agreements, microeconomic policies, regulation and deregulation, risk and resiliency, pharmaceutical industry, technology and innovation policies, and telecommunications, among others.
The intellectual foundation of the Georgetown Center for Business and Public Policy is a group of senior policy scholars, senior industry and innovation fellows, and center researchers and affiliates. These thought leaders and experts bring a wide range of economic and industry expertise and uniquely poise the center to contribute academically rigorous thought to the investigation of the evolution of regulation, competition and innovation across diverse industries and economic sectors. We conduct empirical economic analysis, keep abreast of relevant issues, and inform the debate to advance policies that promote economic welfare.
---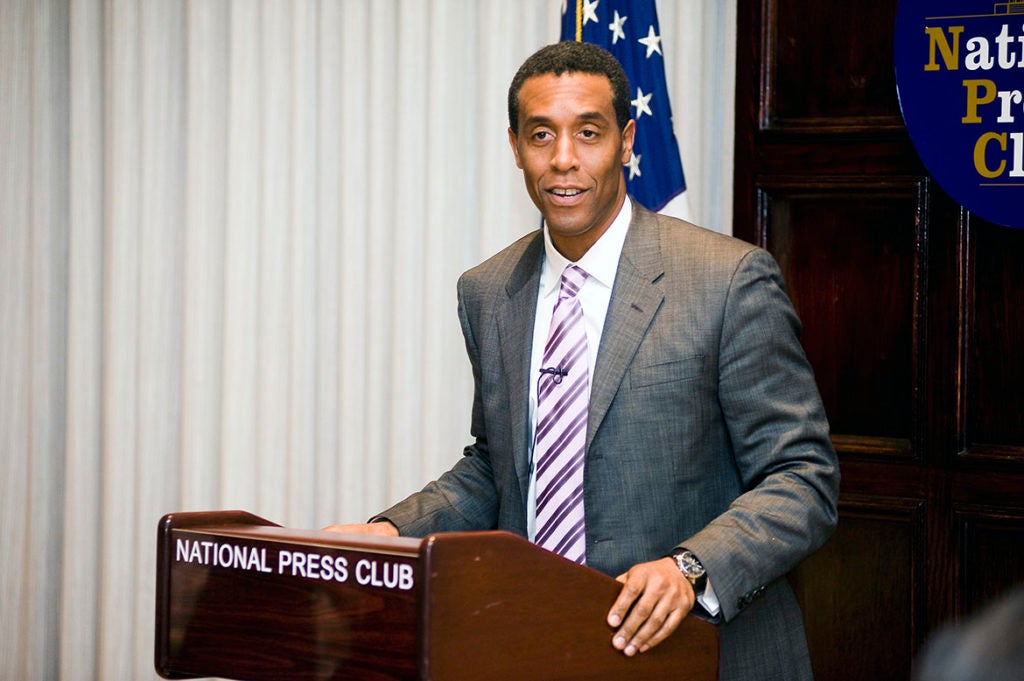 OUR PARTNERS
The following list of organizations have provided financial sponsorship of the Center since its founding in 2002. Without their generous support the Center would be unable to fulfill its mission to encourage debate, dialog, and discussion regarding issues that lie at the nexus of business and public policy. While grateful for this financial support, the Center remains deeply committed to providing analysis and perspectives that are grounded in state-of-the-arts theoretical and empirical economic research and which is independent of the financial support of any sponsoring organization.
Amazon
American Red Cross
Analysis Group
Association of American Railroads
AT&T
Comcast Corporation
CTIA
Delta Airlines
DuPont
FEDEX
Google
Johnson & Johnson
McDonough School of Business
National Science Foundation
Nobel Corporation
Package Coalition
United Farmworkers of America
U.S. Telecom
U.S. Department of Homeland Security
Verizon Foundation

---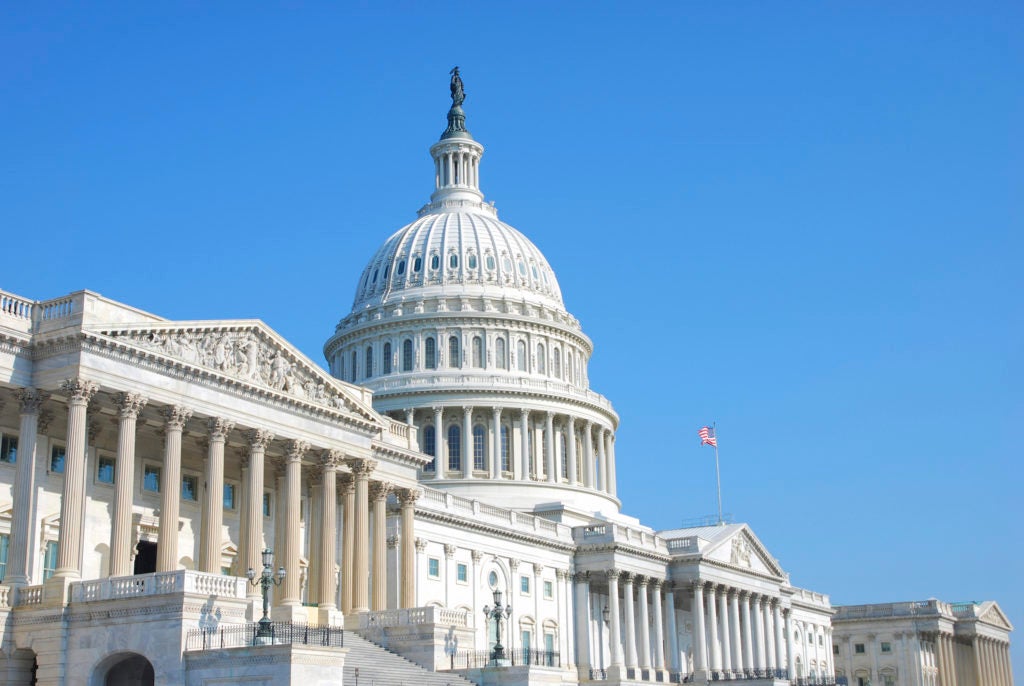 OUR REACH
Our work is shared through research collaboration and publication, succinct Economic Policy Vignettes, commentary and analysis in major media outlets, and a variety of convening events, including our seminar series Georgetown on the Hill. Our growing network now numbers more than 4000 individuals and organizations.
---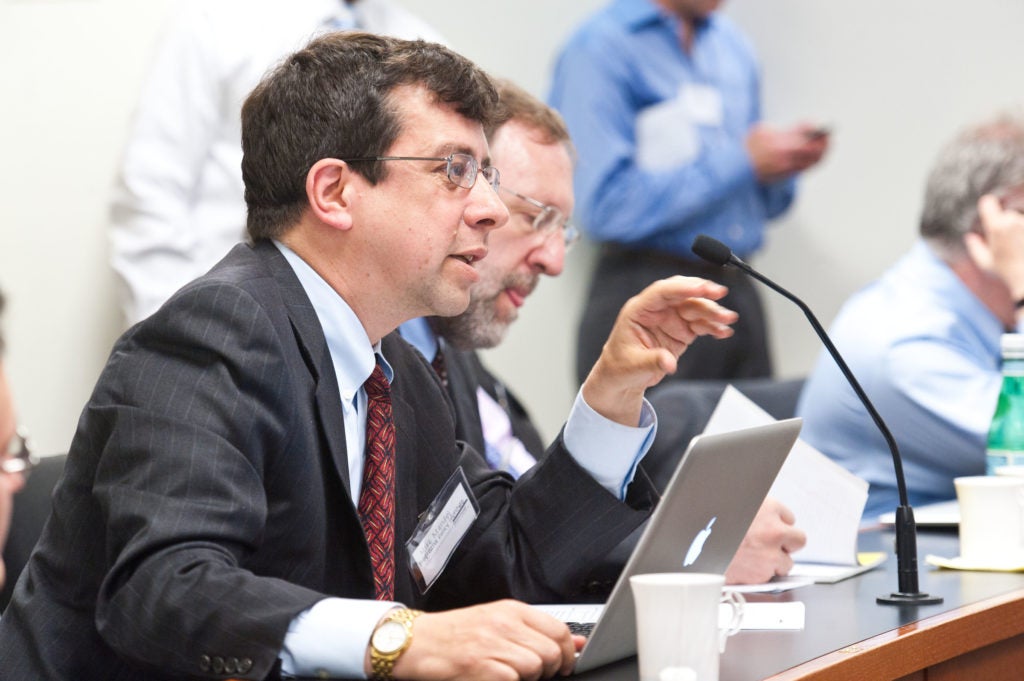 OUR RESEARCH
Our commitment to high-quality economic analysis and emphasis on competition, regulation, and innovation unite our current major areas of focus. Our cross-disciplinary and multifaceted thinking informs and energizes our work across a range of industry and policy sectors:
---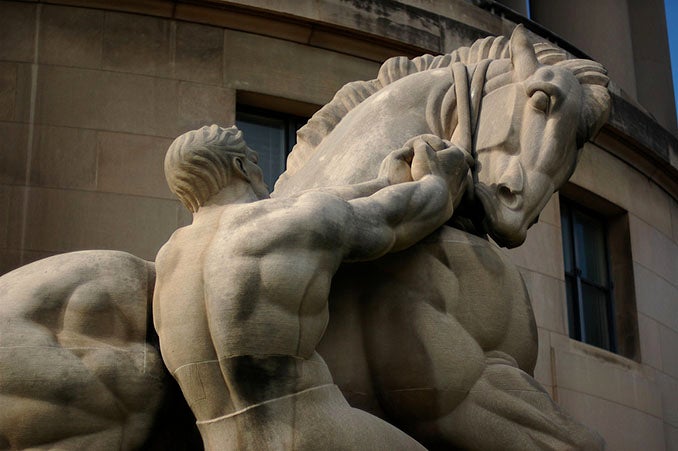 MAN CONTROLLING TRADE
The center's website features a photograph of one of a pair of statues outside the Federal Trade Commission (new window) building entitled, Man Controlling Trade. According to the artist, Michael Lantz, "Man controls trade. Trade is an enormous thing, like the horses in my design. But man, by his intelligence, controls the horses." The statues sculpted from Indiana limestone are approximately 12 feet high and 15 feet long. They were installed in 1942. Models of the statues are in the collection of the Smithsonian Art Museum and the Renwick Gallery (new window).
---