Antonio Fatás comments on CNBC BREXIT feature
Posted in News | Tagged News - International Trade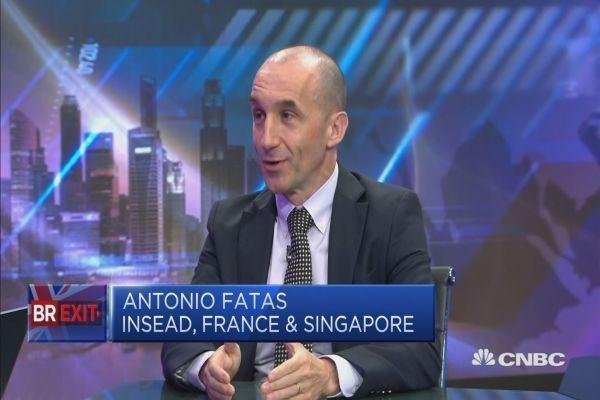 "There's 'no good solution' to Brexit, professor says (new window)" CNBC (March 11, 2019)
The "best compromise" for the U.K. and E.U. would be to revoke Article 50, but that is not likely to happen, says Antonio Fatás.
"The UK will try to buy time, could extend Article 50 (new window)" CNBC (January 15, 2019)
Antonio Fatás says the U.K. is likely to try to postpone the March 29 Brexit deadline and go back to negotiating a deal within the British Parliament.