CBPP hosts forum on Massive Broadband Network Densification: Unleashing the Opportunities of 5G
Posted in News | Tagged News - Digital Economy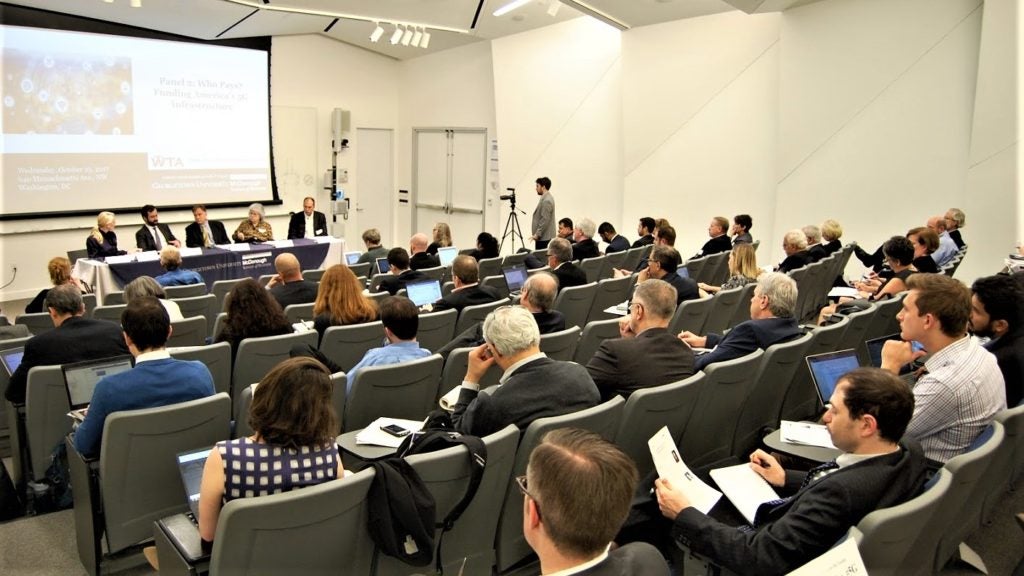 The Georgetown Center for Business and Public Policy (CBPP) hosted the fifth annual spectrum technology and policy forum in partnership with the Wireless Technology Association:
Massive Broadband Network Densification: Unleashing the Opportunities of 5G
The series of expert panels examined the issues and opportunities created by the massive broadband network densification across the United States. A fundamental transformation of the country's mobile broadband networks is already underway as providers continue to extract more capacity and performance from 4G networks. Moreover, the massive network densification that will come with 5G network buildout will result in a huge increase in wireless network capacity. Simultaneous with the deployment of small cells is the related fiber densification which will be needed for small cell backhaul connectivity, as well as for evolved HFC and FTTP networks. These ultradense networks in turn will unleash an immense wave of innovation in the coming decade, including more choices in consumer broadband, smart cities, smart transportation, autonomous driving, and the internet of things.
Media Coverage
Wireless Carriers Embracing 5G, Figuring Out How to Monetize Investments, Communications Daily by Howard Buskirk (October 26, 2017)
The business case for 5G investment is still being made, said speakers at a Georgetown Center for Business and Public Policy conference Wednesday. There's huge interest among investors, said Wells Fargo analyst Jennifer Fritzsche. "Wall Street is all in," she said. "We're trying to learn as much as we can because many of the companies we follow are very invested."
Based on CTIA numbers, the wireless industry invested about $500 billion in its networks over its history, said Anna-Maria Kovacs, visiting senior scholar at the center. Industry has spent another $115 billion on spectrum licenses, she said. The big advantages for 5G are a lot more capacity and a lot less latency, she said. "The challenge is going to be to monetize that." https://communicationsdaily.com/ (new window)Subscription required.