Larry Downes and other panelists quoted in TR Daily article covering CBPP event on May 24th
Posted in News | Tagged News - Digital Economy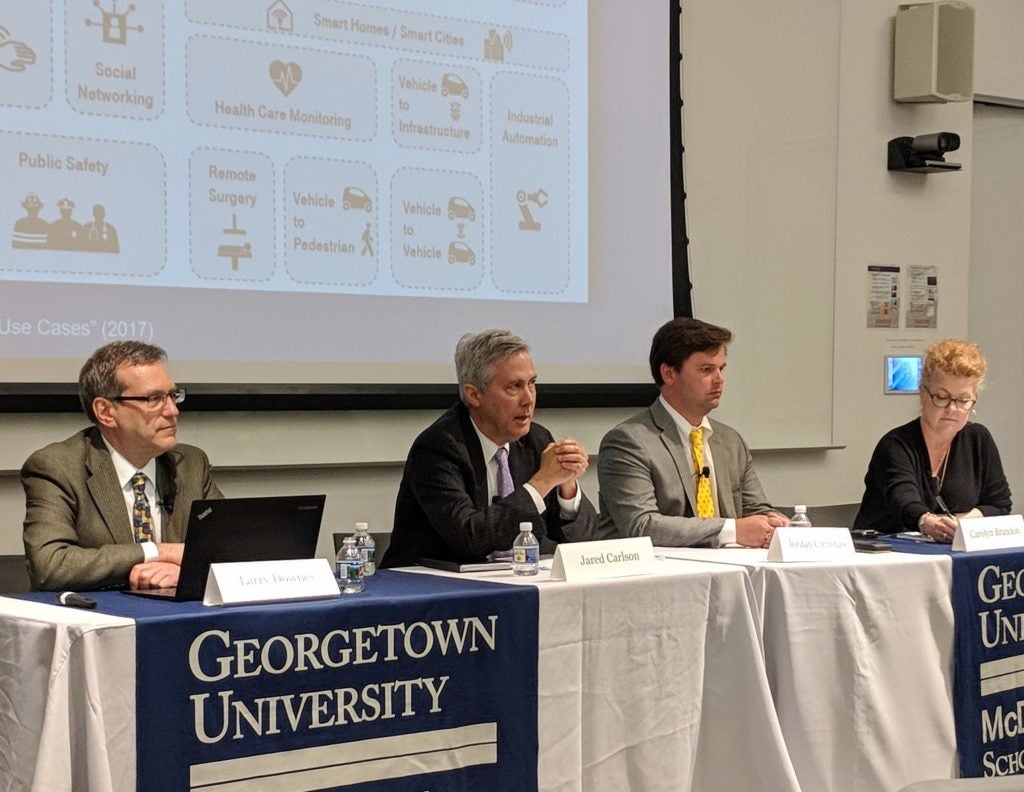 The TR Daily covered the CBPP's May 24, 2018 discussion of 5G in "U.S. at Risk of Losing Mid-Band 5G Race, Panelists Says" by Lynn Stanton:
While the FCC is moving apace on ensuring there is sufficient low-band and high-band spectrum available for 5G wireless deployment, there is a "danger" of "losing the race" on mid-band spectrum to Southeast Asia, where government processes make it "a lot easier to clear spectrum," an Ericsson public policy official said during a panel discussion of 5G issues this morning …organized by the Georgetown Center for Business and Public Policy.
…
Larry Downes, senior industry and innovation fellow at the Georgetown Center for Business & Public Policy, said that the biggest barrier to investment in 5G technology "is that Wall Street maybe doesn't see the bigger picture. They say the LTE network is doing great. … Why would we spend trillions of dollars on a new network?" To address this barrier, industry needs to communicate to investors that 5G "isn't just gimmicks and gadgets" but can lead to life-changing innovations that will save lives, improve public safety, and increase energy efficiency, among other things.
Read more at the TR Daily (new window). Subscription required.