Hannah Burdette
Posted in People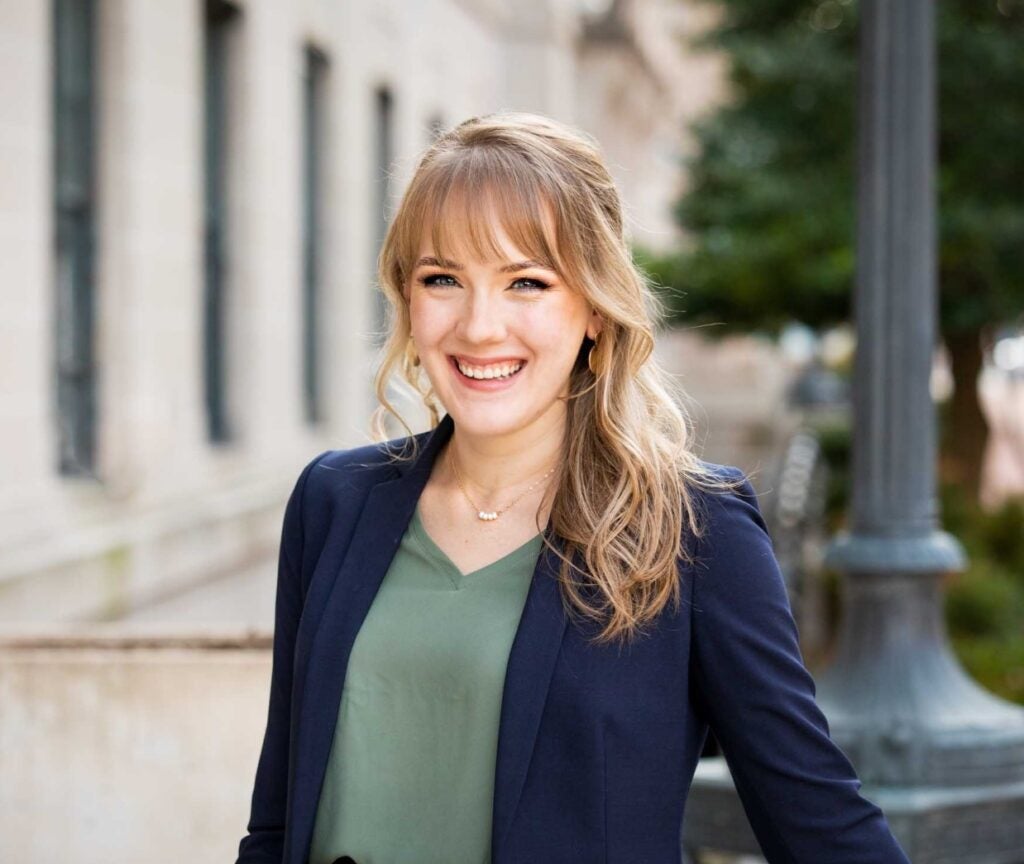 Research Assistant
B.A., Political Science, Hendrix College
Research Interests
Antitrust Law and Policy
Legislation and Regulation
Law and Economics
About
Hannah Burdette is a research assistant for the Georgetown Center for Business and Public Policy. She began working with the Center in 2022.
Hannah graduated summa cum laude from Hendrix College (Conway, AR) in 2019, with a degree in Political Science. Her senior thesis, which explored the impact of international human rights treaties on economic development, won "Best Undergraduate Paper" from the Arkansas Political Science Association and was recognized by Pi Sigma Alpha, the National Political Science Honor Society.
Hannah currently attends the George Washington University Law School and expects to graduate in May 2024.