J. Robert Vastine
Posted in People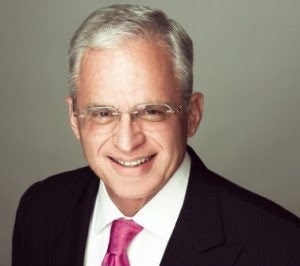 Senior Industry and Innovation Fellow (2012-2018)
Johns Hopkins University School for Advanced International Studies
Research Interests
International Trade and Investment
Impact of Trade in Services
About
J. Robert Vastine served as a senior industry fellow for the Center for Business and Public Policy at the McDonough School of Business at Georgetown University from September 2012 until his passing on March 30, 2018.
Prior to joining the Center, Vastine served as the president of the Coalition of Service Industries, from January 1996 to September 2012. He developed and strengthened CSI's mission as the most influential U.S. advocate for expanded trade and investment in services, and built global networks of organizations and individuals who share the goal of opening up services markets.
Prior to joining CSI, Vastine served as president of the Congressional Economic Leadership Institute, a bipartisan, nonprofit foundation that helps educate Congress on issues affecting U.S. economic competitiveness. His extensive Capitol Hill experience includes having served as staff director of the Senate Republican Conference, Republican staff director of the Senate Committee on Government Affairs, legislative director for Senator John H. Chafee of Rhode Island, and legislative assistant for Congressman Thomas B. Curtis of Missouri. His experience in these positions is the subject of an oral history by the U.S. Senate Historical Office.
Vastine's Executive Branch experience includes service as deputy assistant secretary of the treasury for international trade and raw materials policy. He also served as vice president of the oversight board of the Resolution Trust Corporation, which was chaired by Secretary of the Treasury Nicholas Brady.
In the private sector, Vastine was manager of national government affairs for CPC International, Inc., a major multinational food manufacturer headquartered in New Jersey. He founded the San Francisco, California-based Alliance for American Innovation, an association of small, high technology companies. In recognition of his work, the Governor of California appointed Vastine to the state's Advisory Commission on Economic Development.
Vastine formerly served as chairman of the official Industry Trade Advisory Committee for International Trade in Services (ITAC 10). He was a fellow of the Institute of Politics of the John F. Kennedy School of Government at Harvard University. He co-authored The Kennedy Round and the Future of American Trade as well as articles on U.S. trade policy including "United States International Commodity Policy," Law and Policy in International Business [now Georgetown Journal of International Law].
Vastine was a graduate of Haverford College in Haverford, Pennsylvania and of the Johns Hopkins University School for Advanced International Studies in Washington, D.C.