Jennifer Fritzsche
Posted in People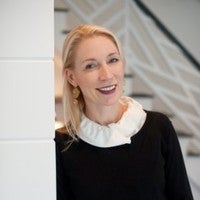 Senior Industry and Innovation Fellow
Research Interests
5G infrastructure (including fiber densification, small cells, macro towers)
Telecom and cable capital expenditure analysis
Data center growth driven by Hyper-Scale Cloud spend
Wireless spectrum deep-dive analysis
About
Jennifer Fritzsche is Managing Director at Greenhill where she oversees the North American Communication Services & Infrastructure spaces. Prior to joining Greenhill in April 2021, Jennifer Fritzsche was CFO, Manager & Board Member of Canopy Spectrum – a company focused on the wireless spectrum space. Prior to this role, she served as Managing Director and Senior Equity Analyst at Wells Fargo Securities for 25 yrs where she has focused on the Telecommunication Services, Cable, Data Center and Tower sectors. During her tenure at Wells, Jennifer received numerous awards including top rankings from Institutional Investor in the Communications Infrastructure space for each of the last 4 years (2017 – 2020). In 2020, Fifth Generation Media named Jennifer one of the Top 10 Women in Connectivity & Tech.
Jennifer started in telecom equity research in 1996 with EVEREN Securities, where she was promoted to senior analyst after serving two years as an associate analyst on the telecom research team. Jennifer has made numerous media appearances and has often been a guest on Bloomberg and CNBC. She also speaks at many of the 5G conferences and often is asked to participate in many Washington, D.C. regulatory telecom seminars and events. She also sits on the Boards of Directors for Dycom Industries (DY) and Wireless Telecom Group (WTT).
Jennifer earned a B.A. in history from the College of the Holy Cross in Worcester, Massachusetts and an MBA from Northeastern University in Boston, Massachusetts where she graduated summa cum laude.