Marcia Brown Mintz
Posted in People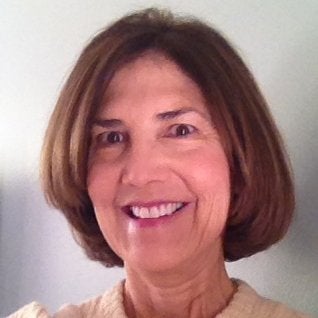 Senior Industry and Innovation Fellow
MPP, Georgetown University
Research Interests
About
Marcia Brown Mintz has served as a Senior Industry and Innovation Fellow with the Georgetown Center since 2018 and before that as the Center's Managing Director from 2014 to 2018. Previously, she served as Associate Provost of Georgetown University from 2003 to 2013 with a broad portfolio distinguished by policy development, planning, and communications. Marcia has long held leadership roles working with and for the nation's leading colleges and universities. In the 1980s, she served as Assistant Dean in the Faculty of Arts and Sciences at Harvard University, and following that she was a consultant and managing director of Cambridge Associates LLC from 1989 to 2001.

Also, currently at Georgetown, Marcia serves as an adjunct faculty member in the BS in Business and Global Affairs and in the MBA Certificate in Nonmarket Strategy. She is a co-founder and ex officio member of the board of the Georgetown Scholars Program, a pioneering, nationally recognized program established in 2004 to encourage the success of first-generation and low-income students.
As an independent consultant and Senior Advisor at the management consulting firm CFAR, Marcia works with leaders in higher education, associations, museums, and other cultural organizations to meet current challenges and opportunities and to plan for what is next.