Robert Hahn
Posted in People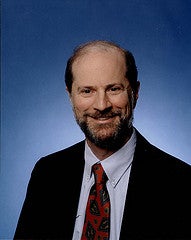 Senior Policy Scholar
Ph.D., Economics, California Institute of Technology
Research Interests
Law and Economics
Regulation
Antitrust
About
Robert Hahn is director of economics and a professor at the Smith School of Enterprise and Environment at the University of Oxford. He also is an associate at Nuffield College, a senior policy scholar at the Georgetown Center for Business and Public Policy, and a Robert Schuman Fellow at the European University Institute.
From 1999 to 2008, Hahn served as the director of the AEI-Brookings Joint Center, a leader in policy research in law and economics, regulation, and antitrust. Previously, he worked for the U.S. President's Council of Economic Advisers, where he helped design the market-based cap-and-trade system for limiting smokestack sulfur emissions at minimum cost to industry. He also has served on the faculties of Harvard University and Carnegie Mellon University.
Hahn is a frequent contributor to leading scholarly journals including the American Economic Review, Science, and the Yale Law Journal, as well as to general-interest periodicals including the New York Times and Forbes.com. He also is the co-founder of Regulation2point0.org.
Hahn has served as a consultant to government and business on a variety of issues ranging from encouraging private investment in Mexico City, to designing more cost-effective alternative fuels policy in the U.S., to rethinking the way we regulate the Internet. In addition, he is co-founder of the Community Preparatory School, an inner-city middle school in Providence, Rhode Island, that provides opportunities for disadvantaged youth to achieve their full potential.
Publications
Distributional Weights in Economic Analysis, July 2023
Incorporating Equity and Justice Concerns in Regulation, December 2022