Tinsley and Ukhaneva issue research paper: "Choice of Majors: Are Women Really Different from Men?"
Posted in News | Tagged News - Gender Gap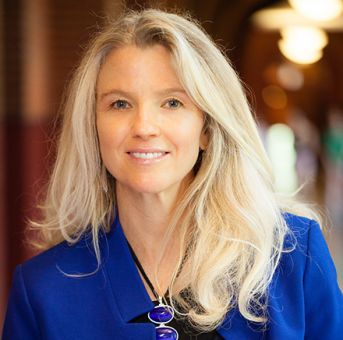 CBPP Senior Policy Scholar and Professor of Management Catherine Tinsley, CBPP Visiting Senior Policy Scholar Olga Ukhaneva, and Professor of Public Policy Adrianna Kugler recently issued a working paper on women in STEM in the National Bureau of Economic Research (NBER) series, "Choice of Majors: Are Women Really Different from Men?" (new window) 
The paper has attracted attention in the Wall Street Journal and other media outlets:
Women With Low Grades May Be More Likely Than Men With Low Grades to Abandon STEM Studies (new window), The Wall Street Journal(September 8, 2017) Female college students aren't more likely than male students to take bad grades as a sign they should switch their majors – unless they're studying male-dominated STEM subjects like computer science and physics, according to a new study.
Female students are more likely to quit programs in science and engineering due to poor grades, (new window) Cantech Letter (August 31, 2017) The authors suggest that current branding of STEM disciplines as too male-populated and in need of more representation by women may paradoxically be causing more women to leave the programs.
Programs meant to encourage women in STEM may be backfiring — because it's not women who need to change (new window), Salon (August 30, 2017) New study finds that women in STEM tend to stick it out, but the field still suffers from pervasive sexism.
Researchers investigate why women leave STEM (new window), BizWomen (August 30, 2017) The study found that some STEM subjects, like neurobiology and biology of global health, are often mischaracterized as male-dominated when women actually make up the majority of the workforce.
Why Female Students Leave STEM (new window), Inside Higher Ed (August 29, 2017) Paper finds that bad grades on their own aren't enough to prompt a change of major, and neither is the environment, but problems arise when those factors compound one other.