Little Nuggets of Tech and Telecom: Closing the Digital Divide in the Rural South with Dominique Harrison
Posted in Events | Tagged Events - Digital Economy, Little Nuggets of Tech and Telecom
Date: September 22, 2021 at 12:00pm ET
Recording: Zoom Webinar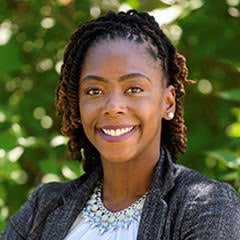 More than 300 million Americans have access to broadband connectivity, but as the pandemic has laid bare, not everyone has access. Many Presidents have committed to closing the digital divide and ensuring all Americans, no matter where they live or how financially challenged they are, have access to broadband where they work, live and play; however, the divide persists.
Will things change with the Biden Administration's focus on pumping billions more into broadband related projects? And will communities that have long been left out of economic opportunity finally be given a chance to partake of the digital economy?
Jen and Carolyn will talk with Dr. Dominique Harrison to learn the answer to these questions. We will discuss Dr. Harrison's findings in specific markets and identify what is needed by the government to finally, finally solve the digital divide, especially for communities traditionally left out of economic opportunities.
---
Little Nuggets of Tech and Telecom — A Lunch Series with Jen and Carolyn is a new monthly lunch time discussion series featuring national, international, and local experts from business, law, policy, and economics. For 30 minutes each month, Jen and Carolyn will pose a "What If?" question to analyze different scenarios and factors impacting our sector as they and their guests challenge the status quo on hot topics like how to close the digital divide, the myths of spectrum sharing, and the emerging use cases for 5G that might drive a new wave of growth and innovation in the U.S.