Little Nuggets of Tech and Telecom: The Future of Home in the 5G Era with Jefferson Wang
Posted in Events | Tagged Events - Digital Economy, Little Nuggets of Tech and Telecom
Date: October 20, 2021 at 12:00pm ET
Recording: Zoom Webinar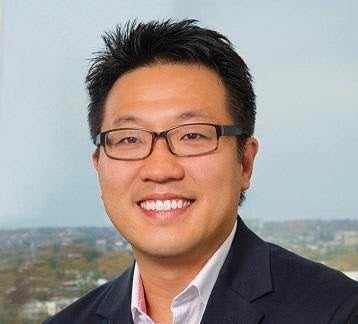 October's Little Nugget will feature Jefferson Wang, the bestselling author of The Future of Home in the 5G Era. Mr. Wang is Accenture's Global 5G Lead, focused on the convergence of business and technology. For decades, he has worked with network operators, original equipment manufacturers, content owners, and technology providers to create executable growth strategies through the end-to-end product lifecycle, making him a key voice in the tech and telecom industry.
Carolyn and Jen will elucidate the concept of "always-on connectivity" in a 5G environment with Mr. Wang, as well as what that means for at-home diagnostics including rapid virus testing capabilities. Mr. Wang will highlight the most promising new business models attracting investments in the market for hyper-connected homes.
He'll also discuss whether the future of "home" with hyper-connected, 5G can democratize healthcare in the U.S., whether 5G can fundamentally change our concept of what it means to be "at home," and whether America's policy and regulatory apparatus is ready for this technological revolution.
---
Little Nuggets of Tech and Telecom — A Lunch Series with Jen and Carolyn is a monthly lunch time discussion series featuring national, international, and local experts from business, law, policy, and economics. For 30 minutes each month, Jen and Carolyn will pose a "What If?" question to analyze different scenarios and factors impacting our sector as they and their guests challenge the status quo on hot topics like how to close the digital divide, the myths of spectrum sharing, and the emerging use cases for 5G that might drive a new wave of growth and innovation in the U.S.