Little Nuggets of Tech and Telecom: New Ideas for Closing the Digital Divide
Posted in Events Lunch Nuggets | Tagged Events - Digital Economy, Little Nuggets of Tech and Telecom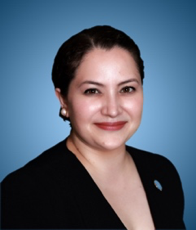 Date: January 26, 2022 at 12:00 p.m. ET
Register Now
Please join us at Noon, January 26th for a timely and important discussion with Sindy Benavides, CEO of the League of United Latin American Citizens (LULAC). During this month's installment of LNTT, we are looking forward to discussing some of the best ideas for closing the digital divide that LULAC has surfaced among its members, including lessons learned from prior attempts to increase broadband adoption with investments from the federal government. Sindy brings an important and powerful voice to these issues and we are pleased to kick off our 2022 webinar series with such a fresh perspective.
Please join us by registering for our session at the link above.
–
---
Little Nuggets of Tech and Telecom — A Lunch Series with Jen and Carolyn is a monthly lunch time discussion series featuring national, international, and local experts from business, law, policy, and economics. For 30 minutes each month, Jen and Carolyn will pose a "What If?" question to analyze different scenarios and factors impacting our sector as they and their guests challenge the status quo on hot topics like how to close the digital divide, the myths of spectrum sharing, and the emerging use cases for 5G that might drive a new wave of growth and innovation in the U.S.