March Discussion Featured Former FCC Commissioner Mike O'Rielly
Posted in Events Lunch Nuggets | Tagged Events - Digital Economy, Little Nuggets of Tech and Telecom
Date: Wednesday, March 15, 2023 at 12:00pm ET
---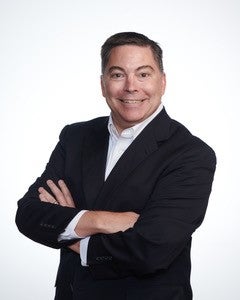 Former FCC Commissioner Mike O'Rielly joined Georgetown's Carolyn Brandon and Jennifer Fritzsche for a discussion about Little Nuggets of Tech and Telecom. They discussed the efficacy of the Affordable Connectivity Program (ACP), the release of the Request for Comment by NTIA regarding a National Spectrum Plan, agency reform and more. Key takeaways:
The ACP is proving to be a success and is the closest thing yet to a consumer voucher program, a "direct to consumer" program long advocated by conservatives. See Mike O'Rielly's recent opinion piece in The Hill, "A conservative case for the Affordable Connectivity Program."
The ACP is distinguishable from other broadband subsidy programs because it is targeted, technology neutral and is equally available to every qualified American, countrywide.
Spectrum auction authority needs to be extended.
Creating a full power, licensed spectrum pipeline is critical to expanding capacity and functionality of US commercial mobile networks, and protecting national security before China overtakes US leadership in spectrum-based innovation and economic opportunity.
The recent Silicon Valley Bank incident could impact the availability of funding for start-ups and small businesses in the tech and telecom space.
Watch the full discussion on YouTube
---
Little Nuggets of Tech and Telecom — A Lunch Series with Jen and Carolyn is a monthly lunch time discussion series featuring national, international, and local experts from business, law, policy, and economics. For 30 minutes each month, Jen and Carolyn will pose a "What If?" question to analyze different scenarios and factors impacting our sector as they and their guests challenge the status quo on hot topics like how to close the digital divide, the myths of spectrum sharing, and the emerging use cases for 5G that might drive a new wave of growth and innovation in the U.S.