Mobile Market Update with Mike Dano, Light Reading
Posted in Events Lunch Nuggets | Tagged Events - Digital Economy, Little Nuggets of Tech and Telecom
Date: Wednesday July 20, 2022 at 12:00pm ET
---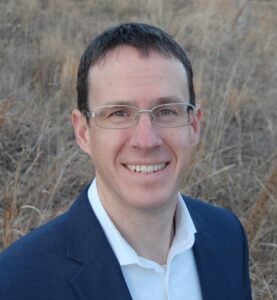 Light Reading's Editorial Director for 5G & Mobile Strategies, Mike Dano, joined Carolyn and Jen to talk about the most interesting stories developing in the mobile broadband sector, including an assessment of what the most compelling 5G use case might be. Our key takeaways:
Future spectrum needs will include Consumer devices and enterprise solutions not yet on the market that will drive continued demand for more licensed, exclusive use spectrum. One example of a 5G "iPhone" moment could be developments around augmented reality and AR-capable eyewear/screens.
Keep an eye on Dish Network as its CEO attempts to persuade the FCC to change the terms of use in 12 GHz to enable DISH to provide terrestrial 5G services.
The ability of T-Mobile to use its 2.5 GHz licenses for its core 5G network is potentially in doubt as competitors and investors go after the licenses T-Mobile has been using but does not own.
Watch the entire discussion on our YouTube channel below.
---
Little Nuggets of Tech and Telecom — A Lunch Series with Jen and Carolyn is a monthly lunch time discussion series featuring national, international, and local experts from business, law, policy, and economics. For 30 minutes each month, Jen and Carolyn will pose a "What If?" question to analyze different scenarios and factors impacting our sector as they and their guests challenge the status quo on hot topics like how to close the digital divide, the myths of spectrum sharing, and the emerging use cases for 5G that might drive a new wave of growth and innovation in the U.S.