Closing the Digital Divide with Sarah Oh Lam
Posted in Events Lunch Nuggets | Tagged Events - Digital Economy, Little Nuggets of Tech and Telecom
Date: Wednesday November 9, 2022 at 12:00pm ET
---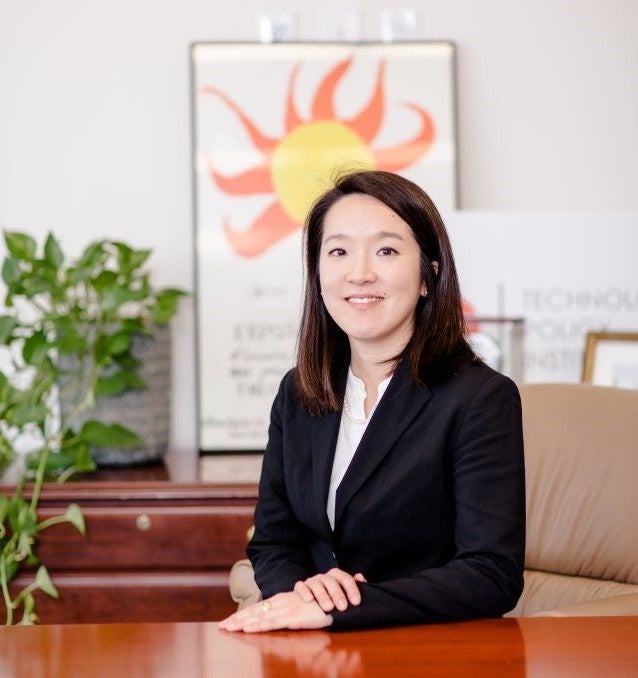 Senior Fellow at the Technology Policy Institute, Sarah Oh Lam, joined the Georgetown Center for Business and Public Policy to talk about issues in the tech and telecom space, including the best use of BEAD funding, broadband mapping, and how to fill the spectrum pipeline. Our key takeaways:
Accurate broadband mapping is essential to close the digital divide and TPI has launched a new tool that can make this easier on agencies. They have published not only a 2022 Broadband Guidebook but also a YouTube video on how to use their data downloader.
It would be beneficial to reform the spectrum relocation fund and make sure this funding mechanism is doing what it was set up to do. This can only be done if NTIA improves inter-agency coordination as new spectrum cannot be used properly without new equipment.
As proposed in Sarah's, "Markets in Experimental Licenses" paper, "Markets for experimental licenses could provide flexibility and shorter-term spectrum licenses that currently is unavailable in the current statutory framework. I propose that private firms be permitted to register with a newly established "Special Temporary Authority Facility" to conduct auctions and collect fees for experimental special temporary authority (STAs) licenses. Under a proposed "Spectrum Exchange Act of 2024," the FCC would be tasked with regulating the registrations of these firms."
Watch the full interview on YouTube
---
Little Nuggets of Tech and Telecom — A Lunch Series with Jen and Carolyn is a monthly lunch time discussion series featuring national, international, and local experts from business, law, policy, and economics. For 30 minutes each month, Jen and Carolyn will pose a "What If?" question to analyze different scenarios and factors impacting our sector as they and their guests challenge the status quo on hot topics like how to close the digital divide, the myths of spectrum sharing, and the emerging use cases for 5G that might drive a new wave of growth and innovation in the U.S.