Getting Perspectives on the Communications Sector from Founder and Chief Executive Officer of Cogent Communications, Dave Schaeffer
Posted in Lunch Nuggets | Tagged Events - Digital Economy, Little Nuggets of Tech and Telecom
Date: Wednesday January 18, 2023 at 12:00pm ET
---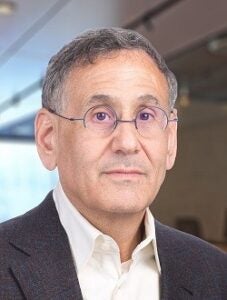 Cogent Communications CEO, Dave Schaeffer, spoke with Georgetown's Carolyn Brandon and Jennifer Fritzsche for this year's first episode of Little Nuggets of Tech and Telecom. During the lunchtime discussion, they discussed current drivers of internet traffic in a post pandemic world, views on how the current macro regulatory and business environment may impact capital spending and Mr. Schaeffer's outlook on the sector for 2023 and beyond. Some key takeaways from the discussion:
The pandemic created corporate uncertainty, leading to an increase in vacancy rates in buildings served by Cogent. According to Schaeffer, "we are seeing a recovery, but it is slow and it is geographically uneven."
The internet is just getting started. What makes the internet so powerful is the fact that for the first time in human history, we now have a unified global market, with 5.3 billion out of 5.3 billion people, and "any of these users can also be an entrepreneur."
Fiber has a finite shelf life, a long one, but finite just the same.
Watch the full discussion below
---
Little Nuggets of Tech and Telecom — A Lunch Series with Jen and Carolyn is a monthly lunch time discussion series featuring national, international, and local experts from business, law, policy, and economics. For 30 minutes each month, Jen and Carolyn will pose a "What If?" question to analyze different scenarios and factors impacting our sector as they and their guests challenge the status quo on hot topics like how to close the digital divide, the myths of spectrum sharing, and the emerging use cases for 5G that might drive a new wave of growth and innovation in the U.S.