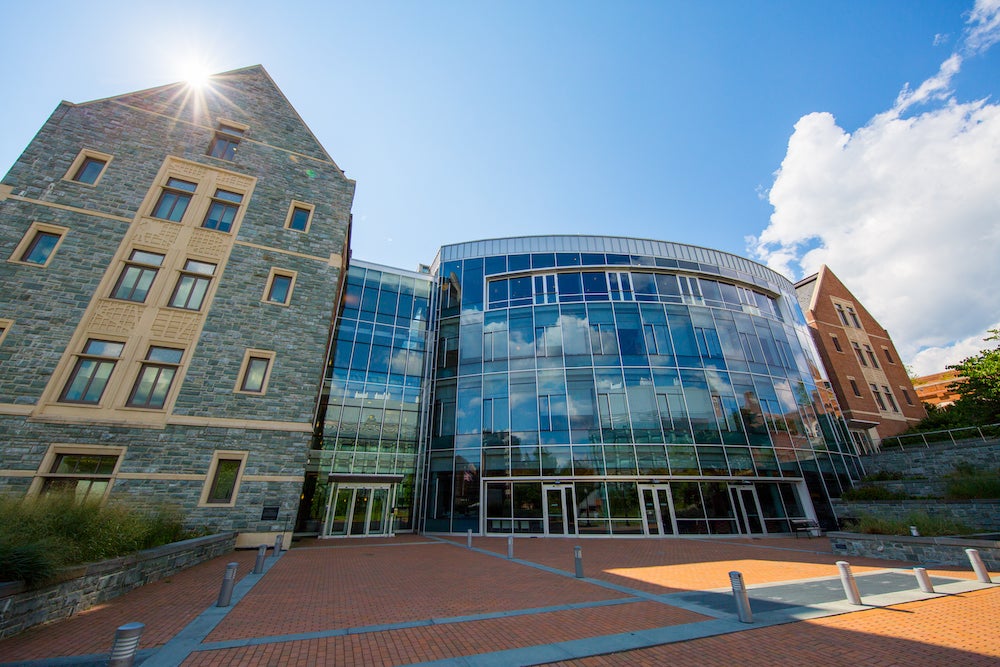 THE EVOLUTION OF INNOVATION, COMPETITION, AND REGULATION

The Georgetown Center for Business and Public Policy is an academic research center within the McDonough School of Business. For the last 20 years, we have engaged with scholars, industry practitioners, and policymakers in inquiry and dialogue and to disseminate knowledge on issues at the nexus of business and public policy. Across diverse industries and economic sectors, we investigate the evolution of innovation, competition, and regulation. We conduct empirical economic analysis, keep abreast of relevant issues, and inform policies that promote economic welfare.
65+ DISTINGUISHED SPEAKERS
Distinguished invited guests and speakers participate in moderated panel discussion or present keynote remarks at center events each year.
4000+ OUR GROWING NETWORK
Our growing network of individuals and organizations with whom our work is shared through research collaboration and publication, commentary and analysis, and convening events.
30+ CONVENING EVENTS
On the Georgetown campus and around DC, each year the center convenes conferences, seminars, and panel discussions to foster collaboration and dialogue among prominent academics, industry leaders, and policymakers.
Upcoming Events

Stay tuned for news on upcoming events
Recent Events
Little Nuggets of Tech & Telecom: Looking into the world of wireless with James Eisenstein, former Chairman & CEO of Grupo TorreSur

Georgetown on the Hill: Assessing the Portfolio of Strategies to Address Climate Change: Legislative, Legal, Regulatory, and Diplomatic
Academic Conference: AI , Big Data and Policy

Academic Conference: Strategy and The Business Environment Conference
MBA Lunch & Learn: Evan Starr, Professor at University of Maryland presented "Whither the Fine Print? A Primer on the Economics of Noncompetes and Other Restrictive Covenants"
MBA Lunch & Learn: Jin Paik, Senior Director, Lab Operations at the Digital, Data, & Design (D^3) Institute at Harvard: "Open Talent: Leveraging the Global Workforce to Solve Your Biggest Challenges"
Little Nuggets of Tech & Telecom: Featuring former FCC Commissioner Mike O'Rielly
Little Nuggets of Tech & Telecom: All Things Mobile with Doug Brake of CTIA
MBA Lunch and Learn: Frank Macchiarola from American Petroleum Institute presented War in Ukraine; Geopolitical Impacts on Oil and Gas and Future Policy Outlook
Little Nuggets of Tech and Telecom: Getting Perspectives on the Communications Sector
Recent News