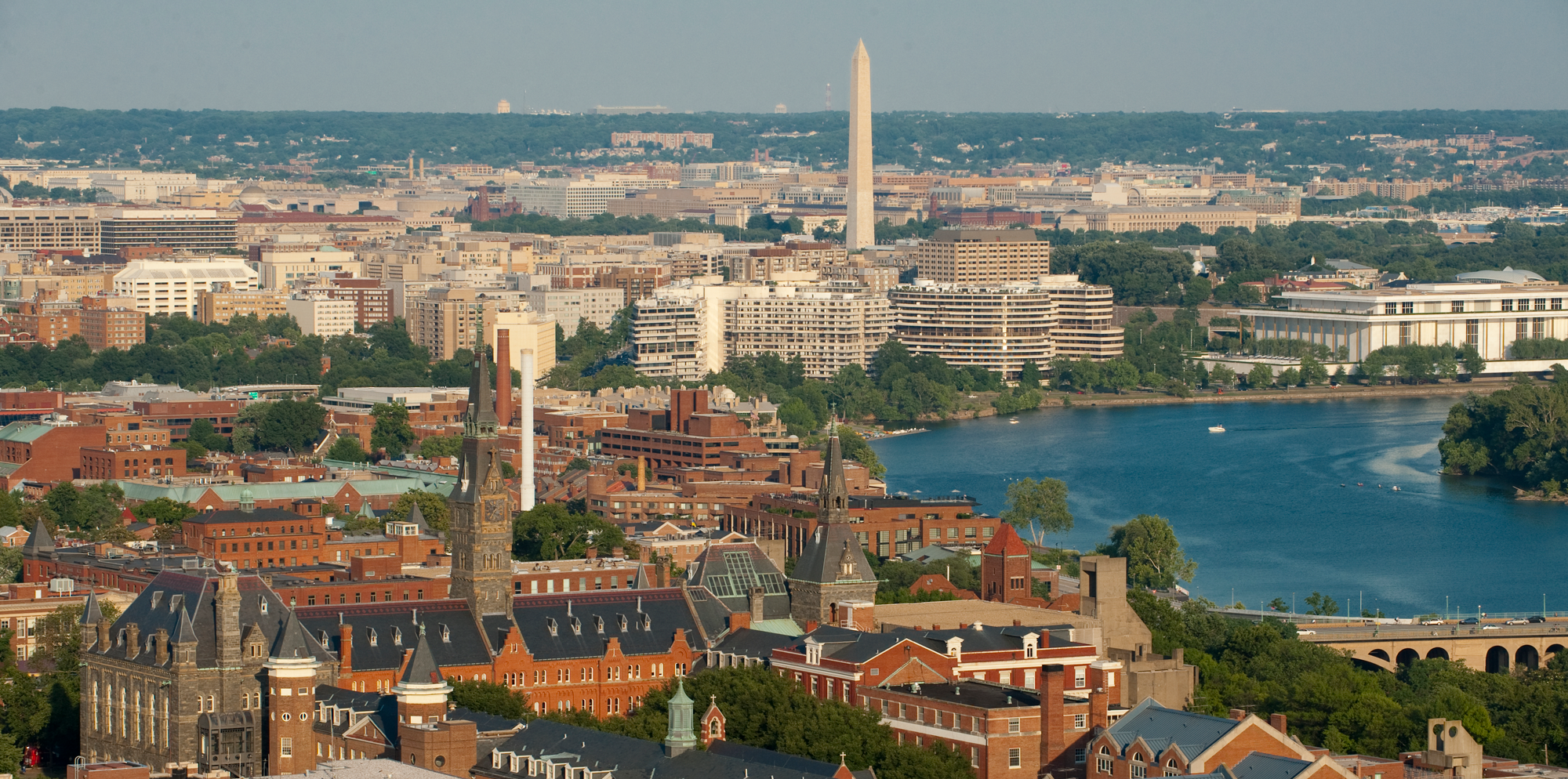 THE EVOLUTION OF INNOVATION, COMPETITION, AND REGULATION

The Georgetown Center for Business and Public Policy is an academic research center within the McDonough School of Business. For the last 20 years, we have engaged with scholars, industry practitioners, and policymakers in inquiry and dialogue and to disseminate knowledge on issues at the nexus of business and public policy. Across diverse industries and economic sectors, we investigate the evolution of innovation, competition, and regulation. We conduct empirical economic analysis, keep abreast of relevant issues, and inform policies that promote economic welfare.
Upcoming Events
What: Little Nuggets of Tech & Telecom
When: Wednesday, December 13, 2023 – 12:00pm to 12:30pm
Topic: "Year in review and a preview of 2024 with Former FCC Commissioner Mike O'Rielly"
Register: Zoom Webinar
Recent Events
Get summaries of our events or watch on YouTube.
MBA Lunch & Learn
Lane Windham, Ph.D. "The state of strikes in the US post-pandemic"
MBA Lunch & Learn
Robert Shapiro, Chairmen of Sonecon, LLC "The economic underpinnings and policy challenges for autonomous vehicles"
MBA Lunch & Learn
David Michaels, Financial Reporter at The Wall Street Journal presented "The expansion of civil and criminal law enforcement and the stakes for Wall Street and big business."

Second Annual Spectrum Summit
Full event video on YouTube.

Little Nuggets of Tech & Telecom
A Mid-year-round Up and Preview into Q4

Georgetown on the Hill
The Draft Merger Guidelines: First Impressions and Comments

Little Nuggets of Tech & Telecom:
A Summer of Spectrum with Dr. Paroma Sanyal
Little Nuggets of Tech & Telecom
Looking into the world of wireless with James Eisenstein, former Chairman & CEO of Grupo TorreSur

Georgetown on the Hill
Assessing the Portfolio of Strategies to Address Climate Change: Legislative, Legal, Regulatory, and Diplomatic
Academic Conference
AI , Big Data and Policy

Academic Conference
Strategy and The Business Environment Conference
MBA Lunch & Learn
Evan Starr, Professor at University of Maryland presented "Whither the Fine Print? A Primer on the Economics of Noncompetes and Other Restrictive Covenants"
MBA Lunch & Learn
Jin Paik, Senior Director, Lab Operations at the Digital, Data, & Design (D^3) Institute at Harvard: "Open Talent: Leveraging the Global Workforce to Solve Your Biggest Challenges"
Little Nuggets of Tech & Telecom
Featuring former FCC Commissioner Mike O'Rielly
Little Nuggets of Tech & Telecom
All Things Mobile with Doug Brake of CTIA
MBA Lunch & Learn
Frank Macchiarola from American Petroleum Institute presented War in Ukraine; Geopolitical Impacts on Oil and Gas and Future Policy Outlook
Little Nuggets of Tech & Telecom
Getting Perspectives on the Communications Sector
Recent News
More Events
---